Proofreading and Editing
for your English Master's Thesis
For work that impresses
Language and style counts. Making your statements clear and interesting ensures that your text is understood and taken seriously. Language is crucial to how your work is read and evaluated.
That is why we are here. We ensure comprehensibility and strong sentences for structurally clear, grammatically correct and stylistically perfect language.
Proofreading, editing and coaching
We offer comprehensive copy editing for your diploma dissertation, bachelor thesis, master thesis or PhD thesis. Our work will help:
• Correct spellings, grammar and punctuation
• Optimize comprehension and expression
• Avoid repetition
• Build a meaningful structure
• Resolve conflicting statements
• Write summaries and abstracts
• Comply with the citation, language and format requirements of your university
• Refine style
• Create automated directories
«A thousand thanks to your wonderful company. She did it so professionally and great. I felt understood, accompanied and felt her personal commitment. You have made a significant contribution to ensuring that the work received the highest marks.»
Barbara – master's thesis in the field of education
«Thank you for your great work and all the support and your always positive motivating energy! You are a great help to me and it is good to know that I'm on the right path so far ;-)»
Jeannette – master's thesis in human resource management
«I could submit my thesis yesterday without time pressure. Thanks a lot for the amazing improvements! Wish you also all the best for the future and thank you again very much!»
Corentin – bachelor's thesis in robotics
«Thank you so much… You were of great help & I will definitely recommend your work.»
Linda– bachelor's thesis in tourism
«Thank you very much for your edits and your work!»
Marc – master's in uses of mixed reality
Our strengths
Correction beyond mistakes. We perfect the articulation of your reasoning, pay attention to scientific language, improve the work's flow, examine redundancies and provide a detailed feedback of your content.
We dive right into your topic. With personal commitment and linguistic sensitivity, we give your work stylistic and structural authority. We take every sentence seriously and weave your personal writing style into our edits.
We work with visible changes. The changes we suggest can be easily checked and individually accepted. We insert content suggestions, justifications, ambiguities and important hints as comments.
A student friendly price
We edit at an hourly rate of 45 swiss francs. We only calculate our effective text working time, excluding all coffee breaks and correspondence time. The time taken is calculated down to the minute and added to your bill.
It takes us 15 to 30 minutes per page of high-quality copy-editing. This corresponds to a price of 10 to 20 francs per page, depending on the quality of the source text. For a free sample and a preliminary non-binding offer, please send us two pages of your thesis. We will then be able to estimate the effort and time taken, and give you an example of how we work.
Making your work a success
As a team, we have eight years of experience in editing, accompanying and proofreading diploma, bachelor and master theses. Since 2011, Johannes Bühler and Lailo Sadeghi have helped over one hundred students to construct first-class dissertations. Manvi Ranghar joined the team in 2017, allowing Topthesis to further perfect your English thesis and abstracts.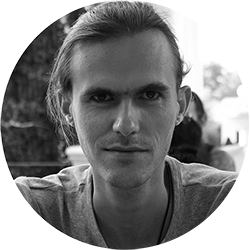 Johannes Bühler
Worked at the Berner Zeitung as a freelance journalist and is a published author. Founded Topthesis.ch in 2011.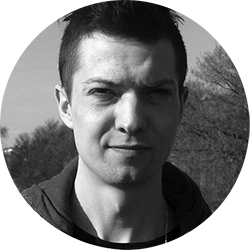 Lailo Sadeghi
Studied at the School of Applied Linguistics in Zurich and has worked as a journalist and a freelance copywriter.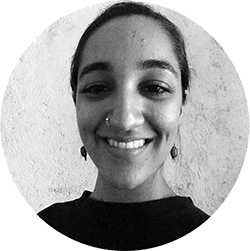 Manvi Ranghar
Studied English Literature and Gender Studies, and has worked as a theatre critic and screenwriter.
Get your free sample proofreading
This lets you see how we work and allows us to estimate the amount of time we would take. We will send you an edited page and a non-binding quotation shortly. You can then let us know if our offer suits you.
Is a review of theses allowed?
Yes. Copy-editing changes neither the content of your work nor its scientific performance. We make suggestions regarding the linguistic improvement of your text and the tightening of its structure. This is legal and indeed recommended by many universities. Some colleges require proofreading or the self-declaration to refer to proofreading.
Questions about your thesis?
Send us an e-mail at: info@topthesis.ch
Allgemeine Geschäftsbedingungen
Topthesis.ch – Lektorat für wissenschaftliche Arbeiten
Moos 181
4922 Thunstetten
Schweiz
© Topthesis.ch – Lektorat für wissenschaftliche Arbeiten, 2021